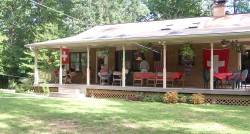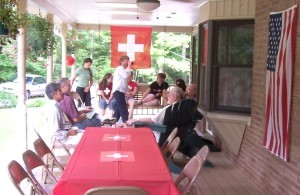 Catching up with news.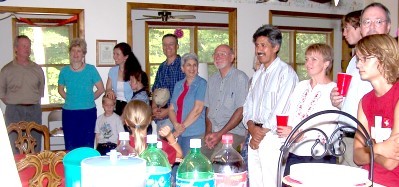 Grace for the meal.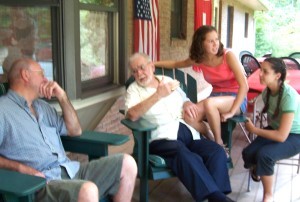 Walter Pfister chats with Oswald Zobrist, (Grandpa of) Linda & Katrine.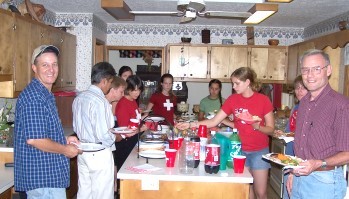 The Buffet.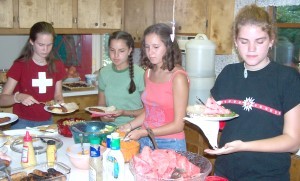 The buffet girls... Miriam, Katrine, Linda, and Aimee.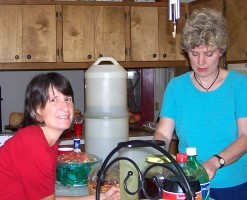 Becky Keller and Hilda Ryan.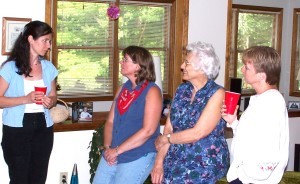 Esther Payne, Lois Gable, Marieanne Crossman, Heidi Guzman.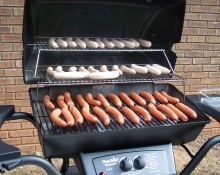 Bratwurst are
de Rigeur
for August 1st.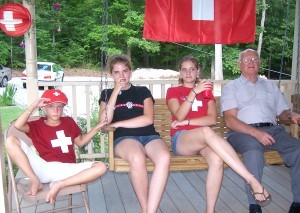 Katia Keller, and Aimee and Christina Gable, and (their Grandpa) Ted Crossman.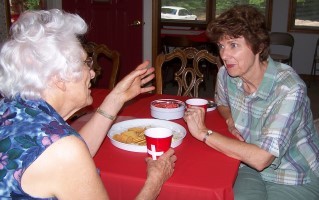 Marieanne Crossman and Carol Peterson.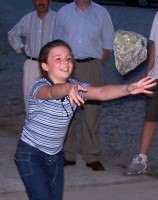 Becca Payne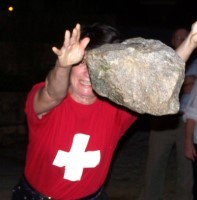 Becky Keller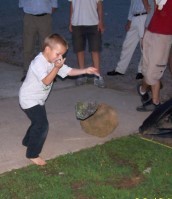 Daniel Payne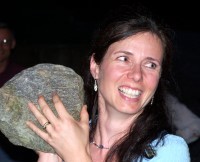 Esther Payne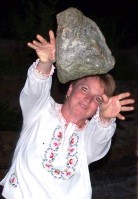 Heidi Guzman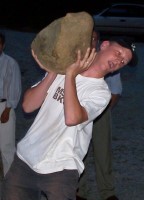 Marius, visiting with the Paynes from Switzerland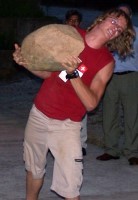 Philip Keller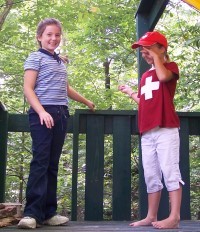 Becca Payne and Katia Keller.
The Unspunnen Stein Rock-Throwing contest is an annual favorite.
August First Celebration
at Bruno & Becky Keller's
August 1, 2004
Waxhaw, North Carolina
Photos furnished by Bruno Keller. We selected the ones that came out best -- sorry if we didn't get everyone in a picture!