Erste August Fest 2002
This year we again were heartily welcomed to the Moser-Woods Plantation
for another Swiss Believers August 1st celebration at Hans Moser's, Denton,
North Carolina, 3 August 2002.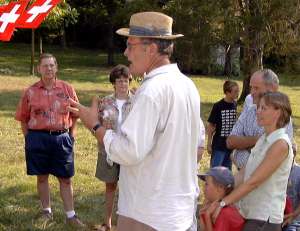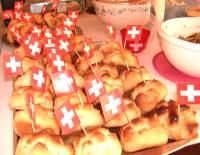 Hans welcomed us and described the plans for the evening.
Fellowship

There was plenty of time to sit around and chat.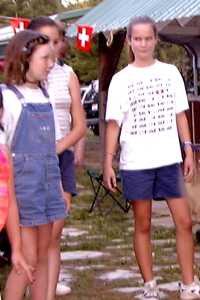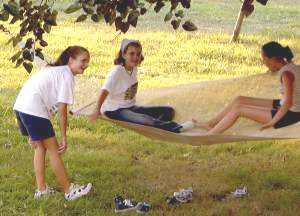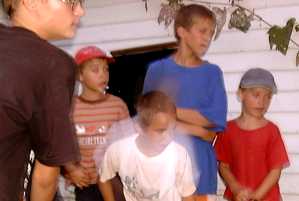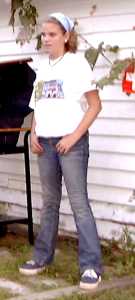 The kids enjoyed hanging out.
Hayride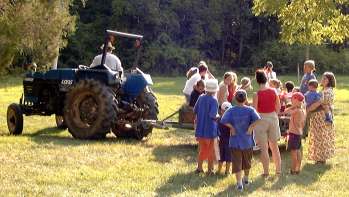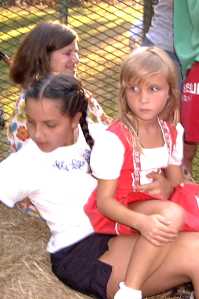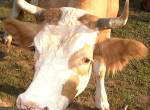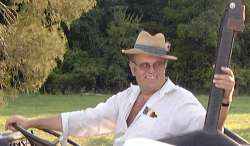 Hans took us around to see his ranch.
Repast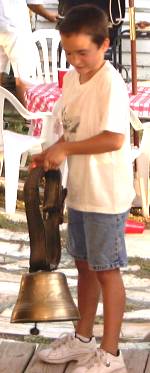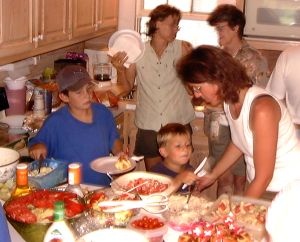 We enjoyed Swiss bratwurst and a great buffet dinner.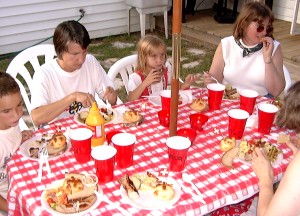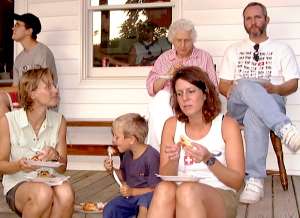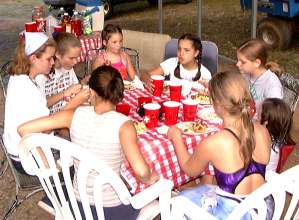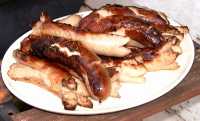 Speaking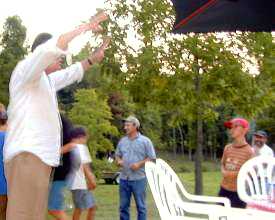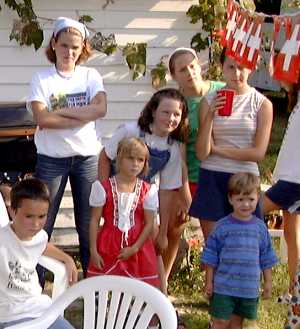 Hans shared some thoughts with us.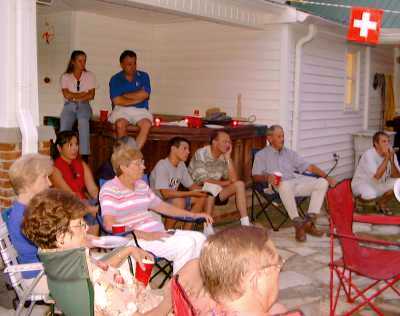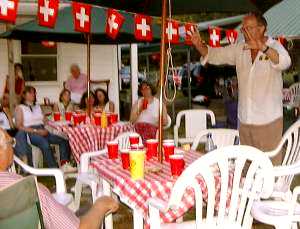 Lights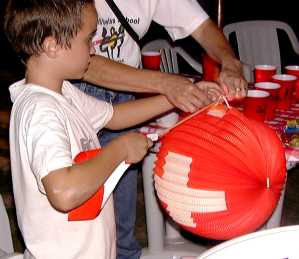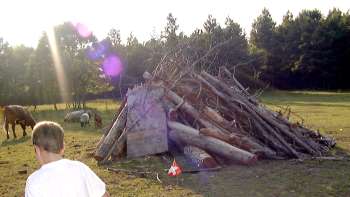 There were a few Lampions (candle lanterns) lit, and a huge bonfire.
(Sorry, no pictures of the bonfire burning).
Rock-Throwing Contest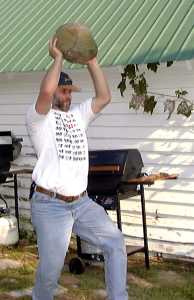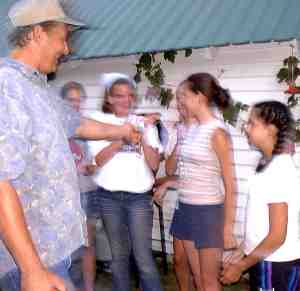 There were some challengers, but Ted Payne again won the Unspunnen-stein contest
among the men. Katrine Guzman won for the girls and Philip Keller for the boys.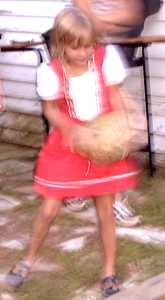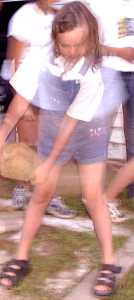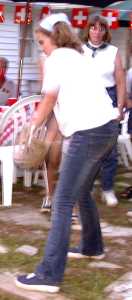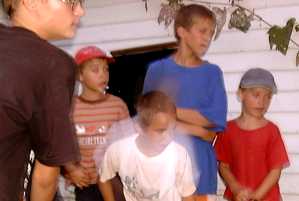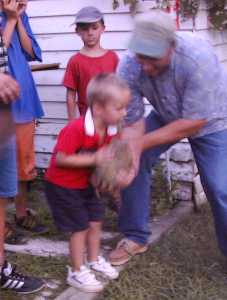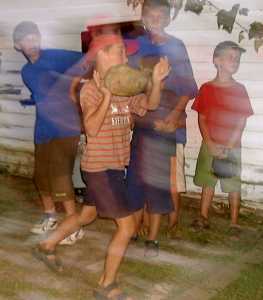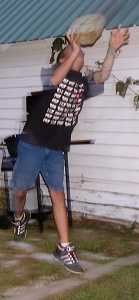 For more information on the Swiss Believers in the Carolinas, contact:
Bruno Keller <becky-bruno_keller@sil.org> or
Travis Wilson <wilson.travisjames@gmail.com>