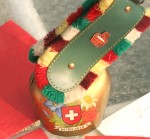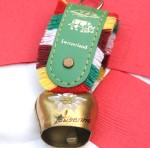 Swiss National Holiday
August 4, 2007
The Swiss Believers in the Carolinas Swiss National Day celebration was held at the "Lodge" of the SIM USA headquarters in Charlotte, North Carolina.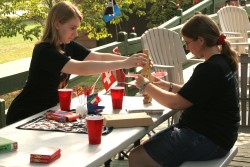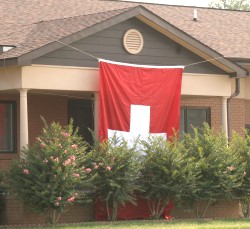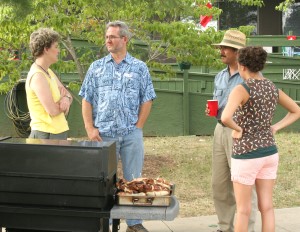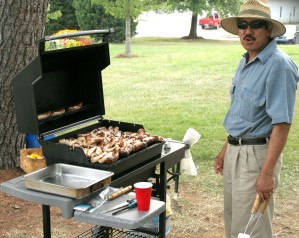 Jorge grilled the sausages to a beautiful perfect golden brown.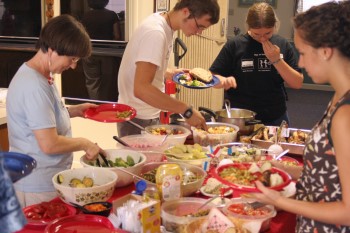 As always, a great buffet supper.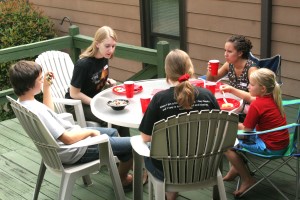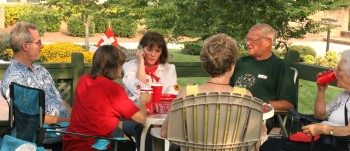 Enjoying fellowship.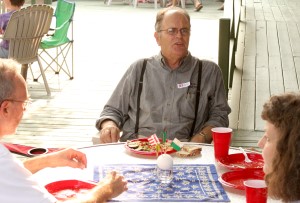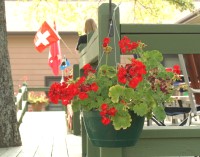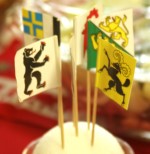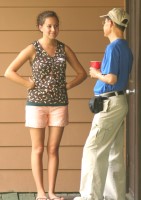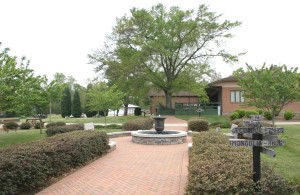 The SIM Lodge was an ideal place for our get-together.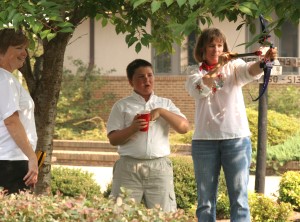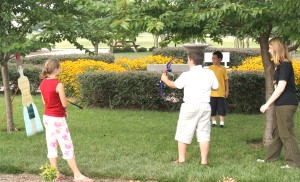 Shooting the apple on Walter Tell's head with a nerf crossbow was a fun challenge.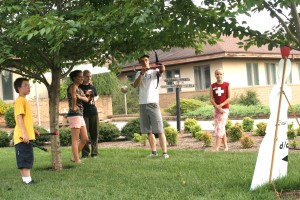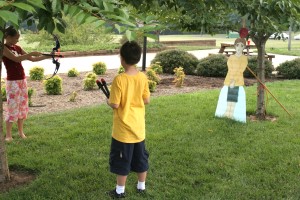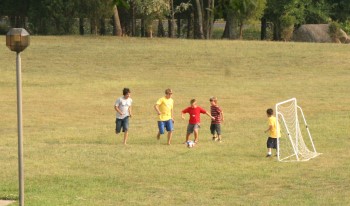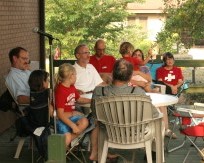 We heard the recorded speech by the president of Switzerland.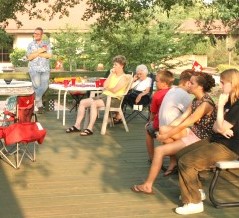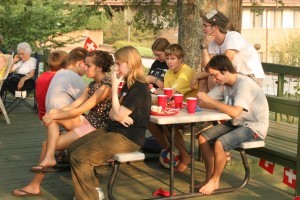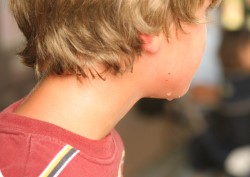 The weather was hot.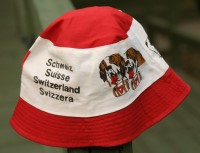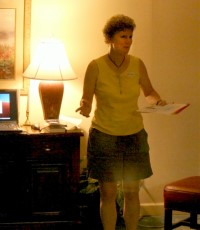 Hilda shared stories and photos from her trip to the Alps.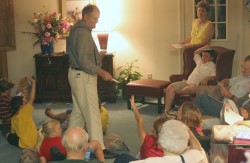 Hans shared information about the Anabaptist Year of 2007.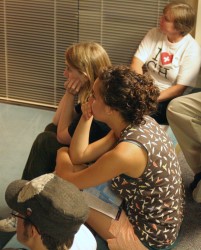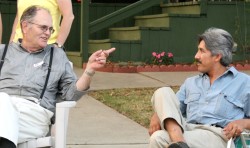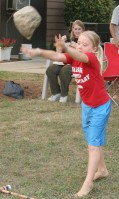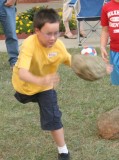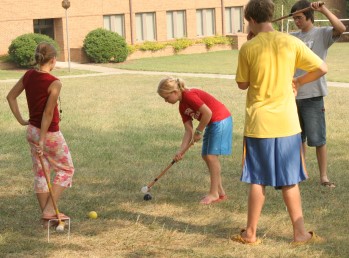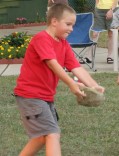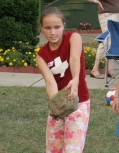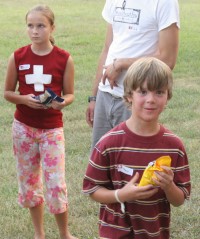 Katia and Theo won in the children's contest.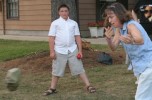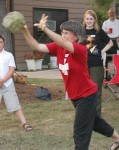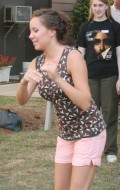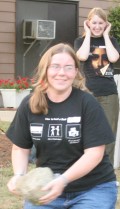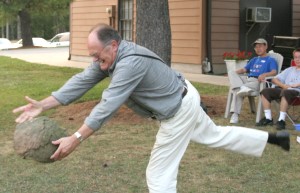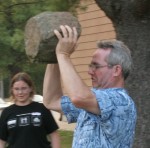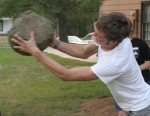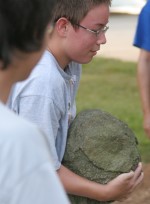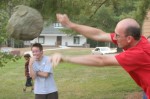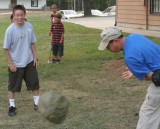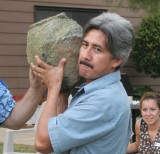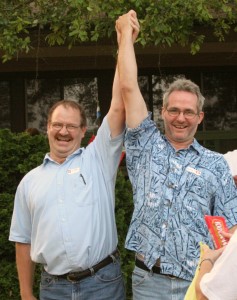 Lee and Bruno tied for the title...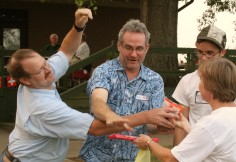 Then tussled for the prizes.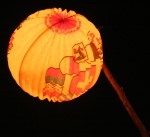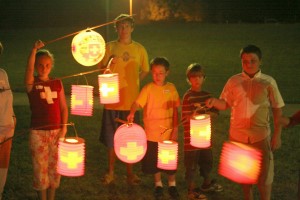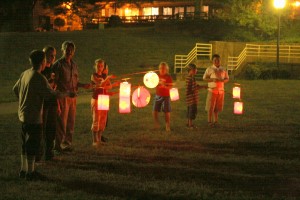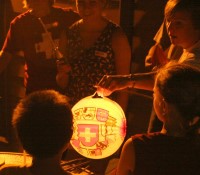 Lighting the lampions.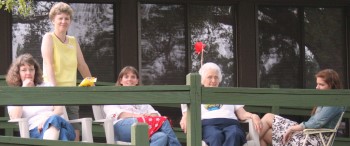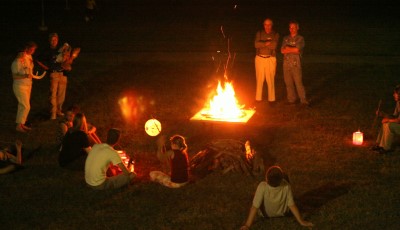 We made a small bonfire.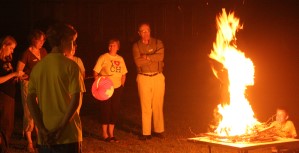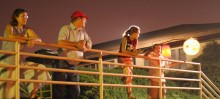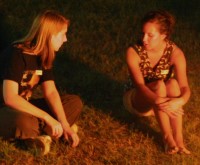 The rock-throwing contest had divisions for children, men, and women.
The men's rock was really big. It showed off the strength and style of the guys...!!!
The Swiss national holiday, August 1st, is traditionally celebrated by Swiss folk getting together, grilling sausages, listening to speeches, and lighting bonfires. Traditional contests such as target shooting and rock-throwing are popular activities. The Swiss Believers in the Carolinas do all of this, combined with acknowledgement of our faith in the Lord Jesus Christ.