Swiss Believers in the Carolinas
Swiss National Day
August 5, 2006
Marq and Hilda Ryan-Ribi's
Wingate, North Carolina

A unique alligator
tresse
made by Esther and Babsi.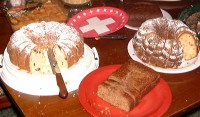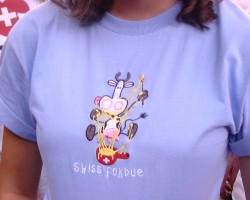 Linda's shirt.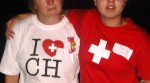 Heidi and Katrine's shirts.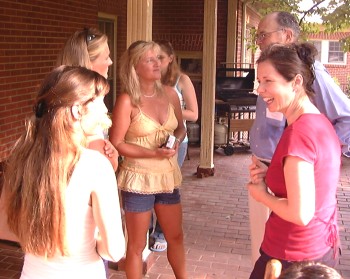 Deborah, Babsi Tina, Hans, Esther.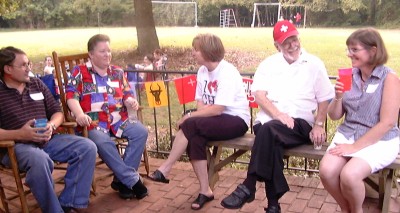 Newcomers Stefan and Pat, old-timers Heidi, Oswald, and Lois.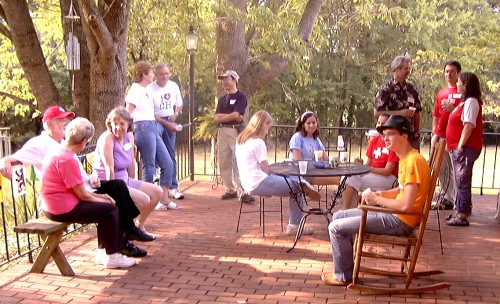 We enjoyed gathering on the terrace.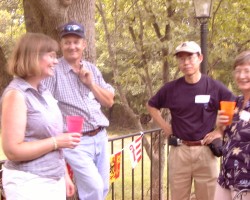 Lois and Ted getting acquainted with newcomers Calvin and Erika.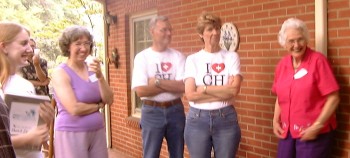 Jennifer, Pam, Eric, Carol, Marieanne.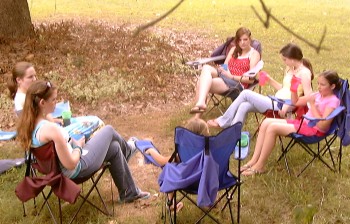 The girls from Waxhaw.

The girls from Charlotte and Fort Mill.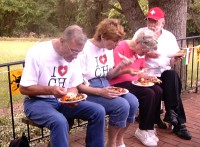 Eric, Carol, Goldie, Oswald.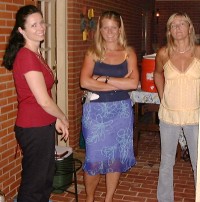 Esther (left) had a visit from her sister Babsi and her friend Tina from Switzerland.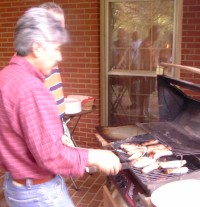 Jorge and Marq grilled the bratwurst.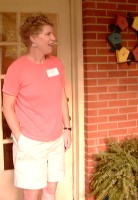 Hilda welcomes the guests.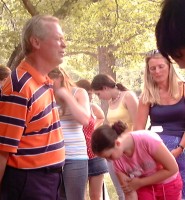 Our host Marq offered grace for the meal.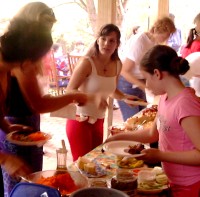 Deborah (center) from Zurich is working at the JAARS center for several months.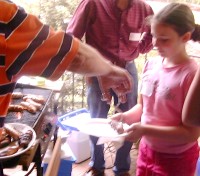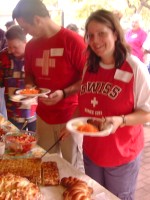 Conrad and Tirza. This was Conrad's first time with the group.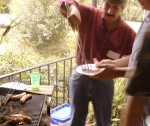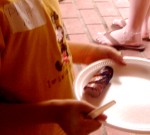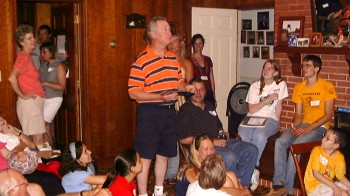 Marq distributed the chocolate to the trivia winners.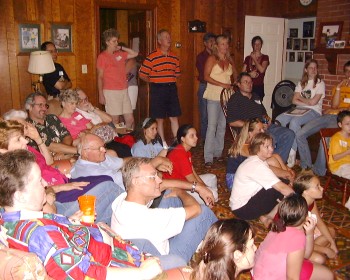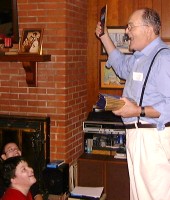 Hans Moser gave a trivia quiz, with
Moser
chocolate for prizes!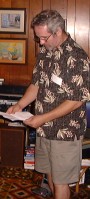 Bruno read the annual message from the Swiss president to all Swiss people around the world.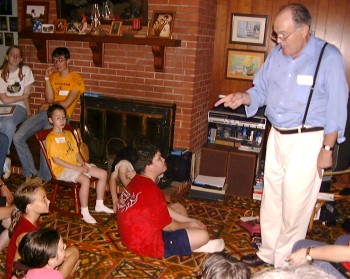 We gathered indoors where Hans gave the children a lecture about keeping touch with their Swiss roots. We then watched a video about traditional Swiss alpine living.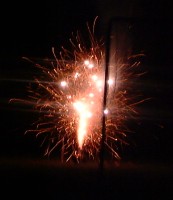 The rock throwing contest and bonfire got cut by rain, but we managed to shoot some fireworks after the storm passed.