Swiss Believers
Drei Königs Tag
January 9, 2005
Ted & Esther Payne's, Lancaster, South Carolina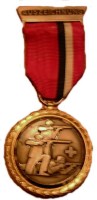 This year our get-together didn't have a planned program. Hans Moser welcomed us.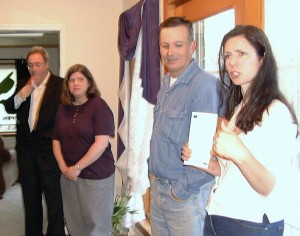 Our hostess Esther Payne.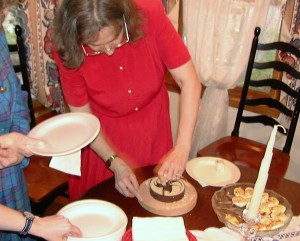 We had a chocolate
Tête de Moine
which gave flower-like chocolate shavings.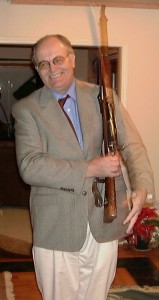 Hans was delighted to hold Ted's 1939 Swiss Military rifle, which reminded him of his days in the army.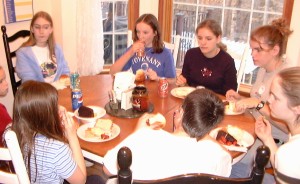 Many of these kids only see each other at the Swiss Believers get-togethers and have become good friends!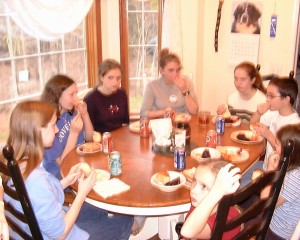 Stuffing our faces...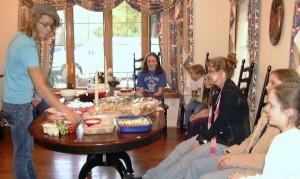 The kids are sitting around the food table, waiting impatiently to start eating.
We had a nice buffet of finger-foods.
Hilda, Lois, Esther.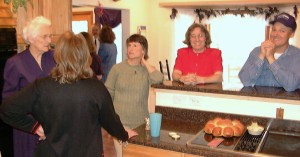 Chatting is our favorite activity...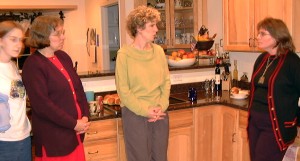 Jennifer, Pam, Hilda, Lois.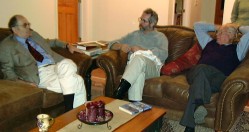 Hans, Bruno, Ted.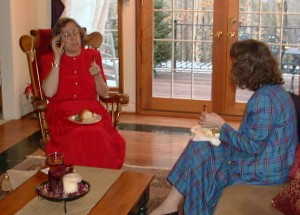 Pam and Nancy.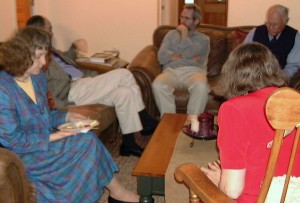 Nancy, Hans, Bruno, Ted, Pam.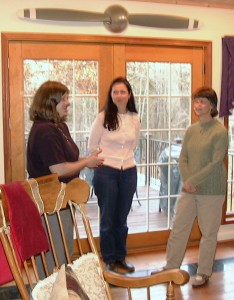 Brecka, Esther, Becky.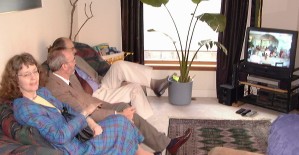 Nancy and Bill Henry and Hans Moser watching the video of Hans' Swiss excursion last summer. The Henrys plan to move to Geneva, Switzerland next month.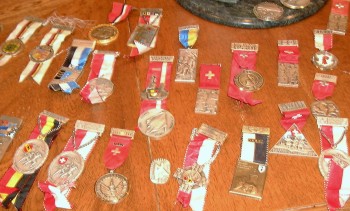 Ted Payne brought out his collection of Swiss marksmanship medals, which got us started on a long discussion of Swiss military weapons and target shooting.