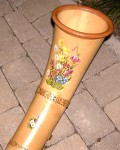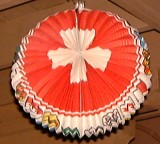 Swiss Alphorn concert with
Lorenz Schwarz
July 21, 2005
at the Châlet on Crossbow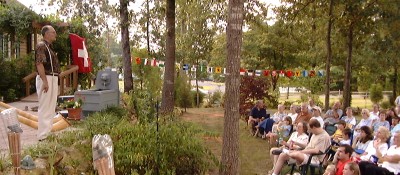 Hans Moser welcomed the audience.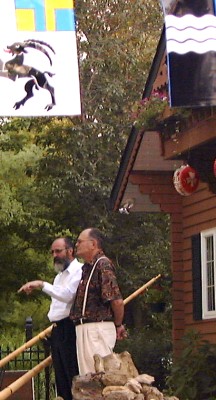 Hans Moser translated for Lorenz, who spoke in Swiss German and high German.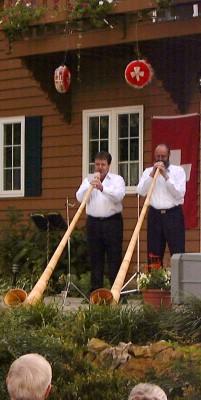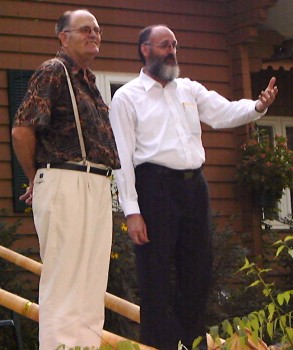 Lorenz apologized for not wearing his full Swiss mountain costume. The temperature this evening was about 80 F (27 C)!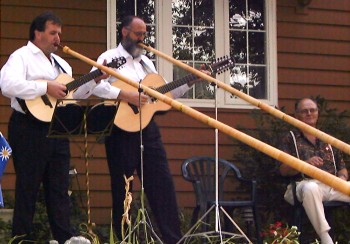 Lorenz Schwarz has perfected the technique of playing Alphorn and guitar at the same time! Lorenz plays a Brunner 12-string and Ernst plays a
Brunner Outdoor Guitar
.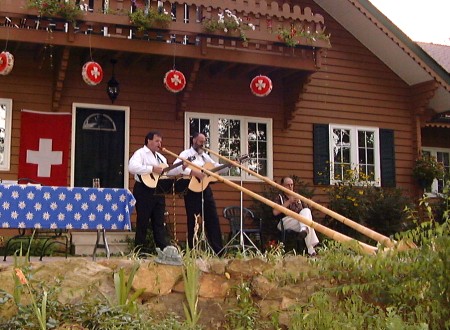 We had an excellent concert of Swiss Alphorn and yodeling by Lorenz Schwarz (right) accompanied by his friend Ernst Bänninger. Lorenz told his personal story of how he found peace in God.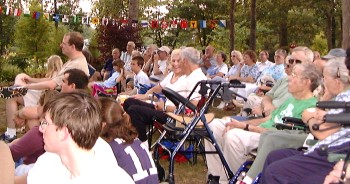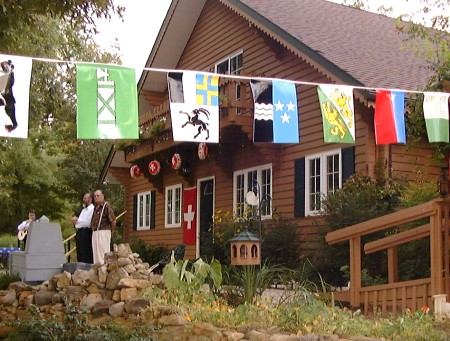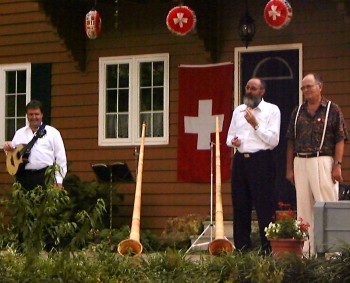 Lorenz showing the mouthpiece of the Alphorn and explaining about it.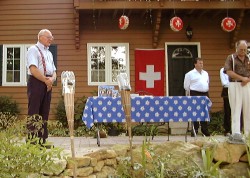 Our host, Ted Crossman, gave a prayer to open the concert.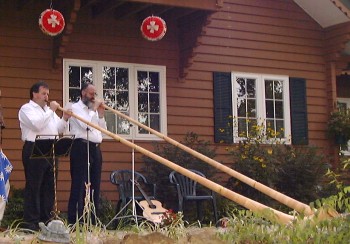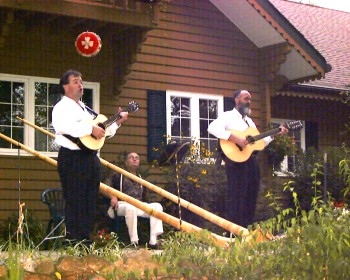 Ernst and Lorenz sang Swiss songs, as well as songs of worship and praise in traditional Swiss yodeling style. It was truly unique, superbly done.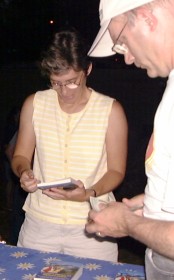 A CD of Lorenz' music and a book with his story were on sale.
We had a chance to meet Lorenz afterwards...easier if you spoke German!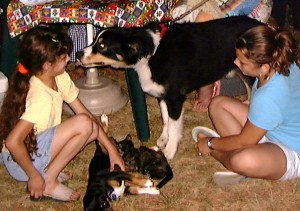 A kiss from Lois Gable's dog...!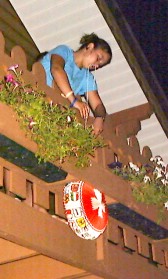 As night came on the lampions were lit.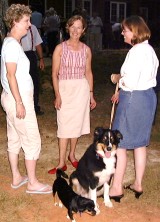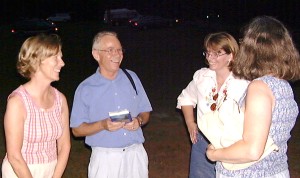 Seeing friends again. Jocelyne & Paul-André, Lois, Pam.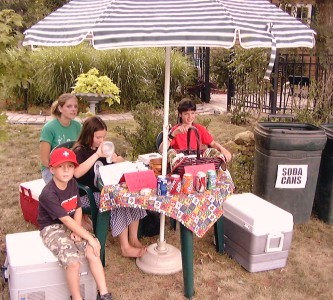 Some enterprising kids had drinks and snacks for sale.